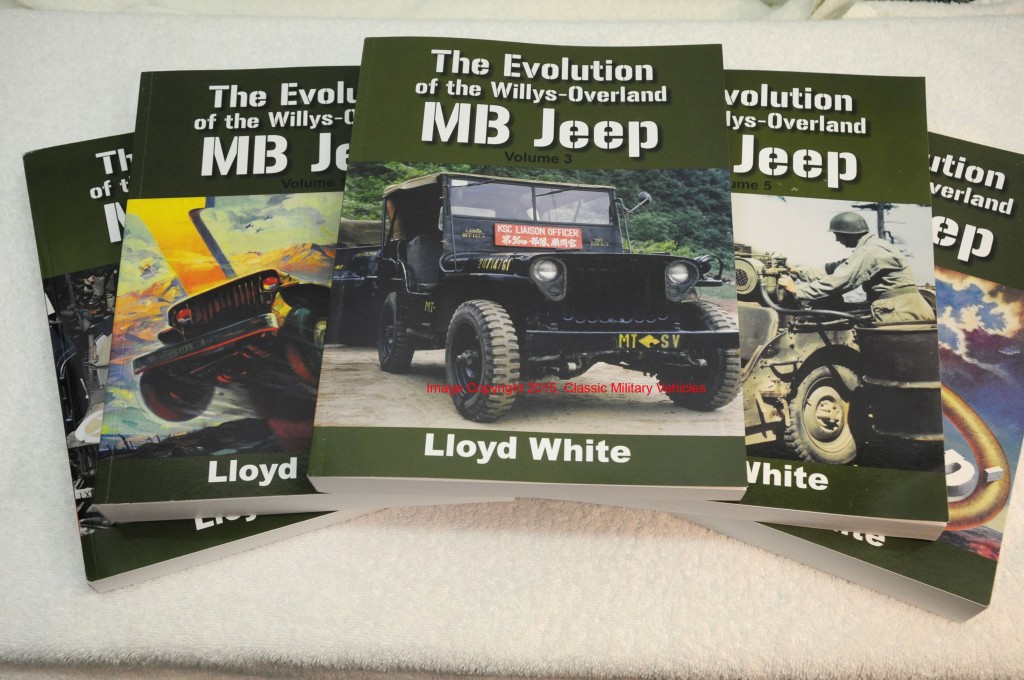 5 Volume Set, 2717 Pages, $440.00.   Stock #Lloyd White 5 Volume Set.
Free USA Shipping when the 5 Volume set is purchased!
5 Volumes of Willys MB jeep information, pictures, and copies of original military documents.  It will take years to go through all of this information.  The 5 volume set contains 2717 pages, 5 1/2 inches of bound pages, and weighs nearly 22 pounds.  These 5 volumes are printed in the USA on very high quality paper.  
Never before has this much information on the WWII army jeep been available in one place.  You will find lots of information, pictures and documents here that are not available anywhere else, including the internet.  This is a must have source of information for the Willys MB enthusiast.  
Shipping for the 5 volume set is free to USA addresses by Media Mail or UPS ground.
Shipping is available to international addresses by Priority Mail International.  Please ask for shipping quote.  We will pay for $20.00 of the international shipping cost when the 5 volume set is purchased.