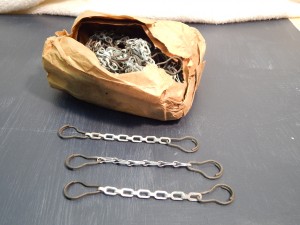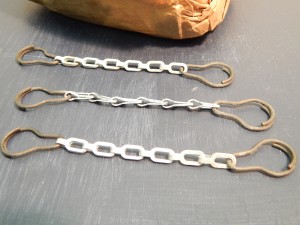 Thumb Screw Safety Chain / M38, M38A1 
New Old Stock (NOS). Not reproduction.
Chain, Thumb Screw,  $8.00,  Item #Chain Top Bow.
This item is the safety chain that attaches to the top bow thumb screw.  This chain keeps the thumb screw from getting lost if it rattles loose.  This is an original new old stock item (NOS).  This is correct for the Willys M38 or M38A1 army jeep. May also be used for other similar applications.  This is from a vintage stock of original military jeep parts.  Don't settle for an incorrect reproduction chain that costs more when you can have this original equipment chain.  Limited quantity available.
This item is for one chain.  Two required per vehicle.
Application
Item #Chain Top Bow, Top Bow Safety Chain NOS. $8.00