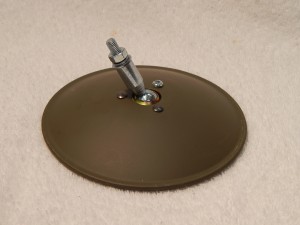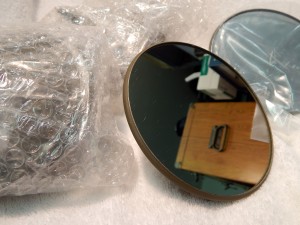 Military Style Rear View Mirror Head, 5 Inch.
Mirror Head, $16.00.
This item is a very high quality new production rear view mirror.  Made in USA.  Correct style for the WWII jeeps (Willys MB and Ford GPW).  Also very usable on the Willys M38, M38A1, CJ2A, CJ3A, trucks, etc.  The ball swivel joint is very high quality and keeps the mirror snug in position.  Comes already painted in OD flat green.  
NOTE:  This mirror has the swivel joint and connection bolt in the center of the mirror which is correct for the military jeep applications.  The jeeps did not use a mirror with the swivel joint off center.
Application
Willys MB
Ford GPW
Willys M38
Willys M38A1
M151
M37
CJ2A
CJ3A
many others
Item #Mirror Head, $16.00.