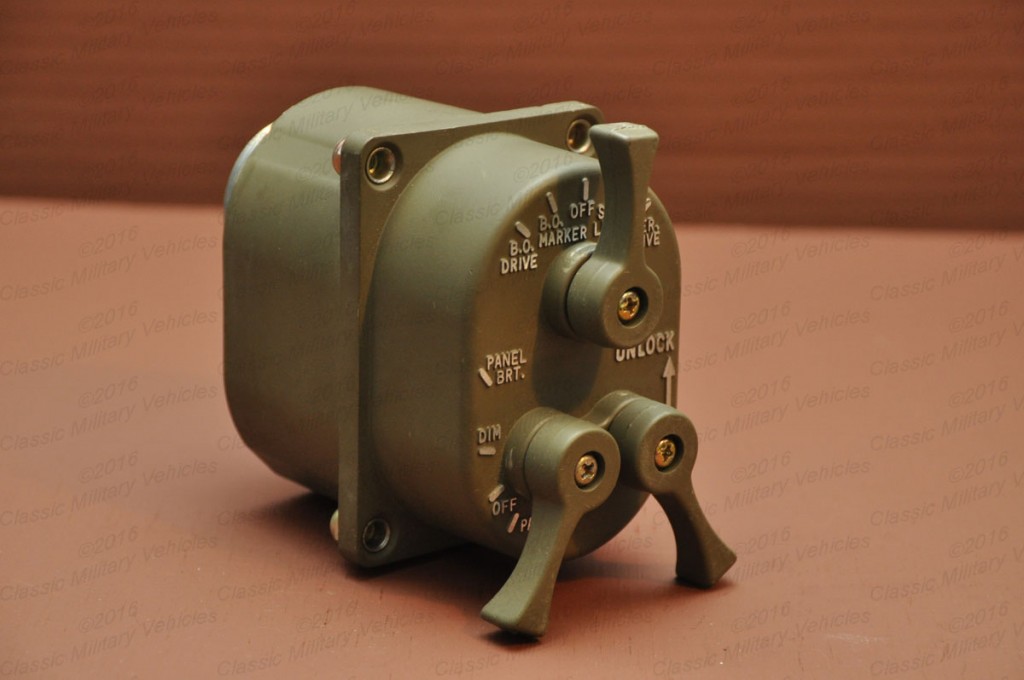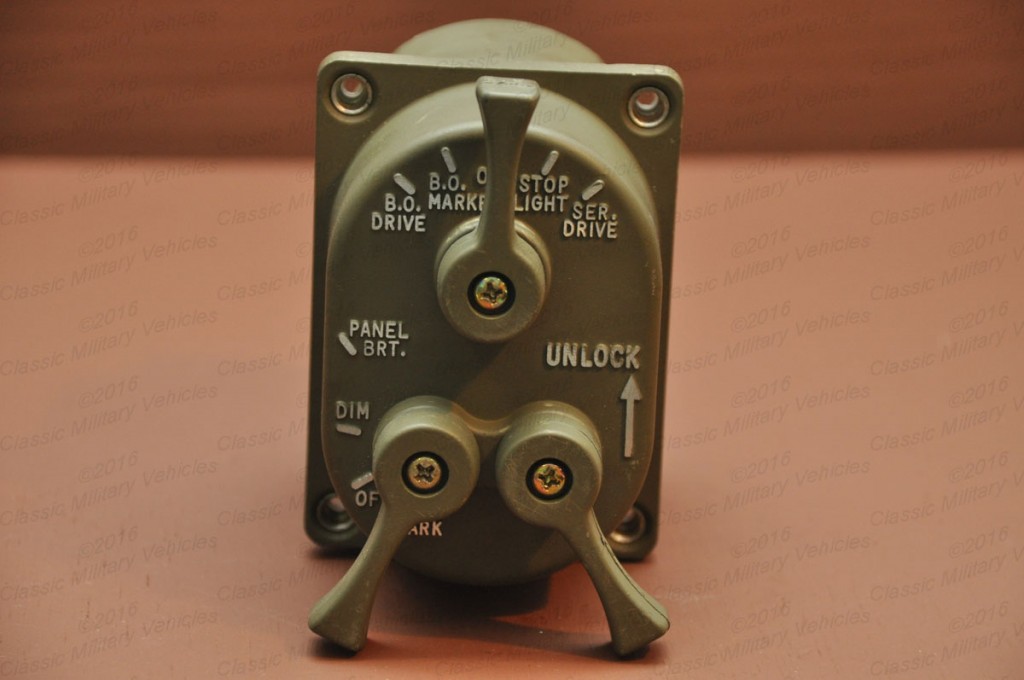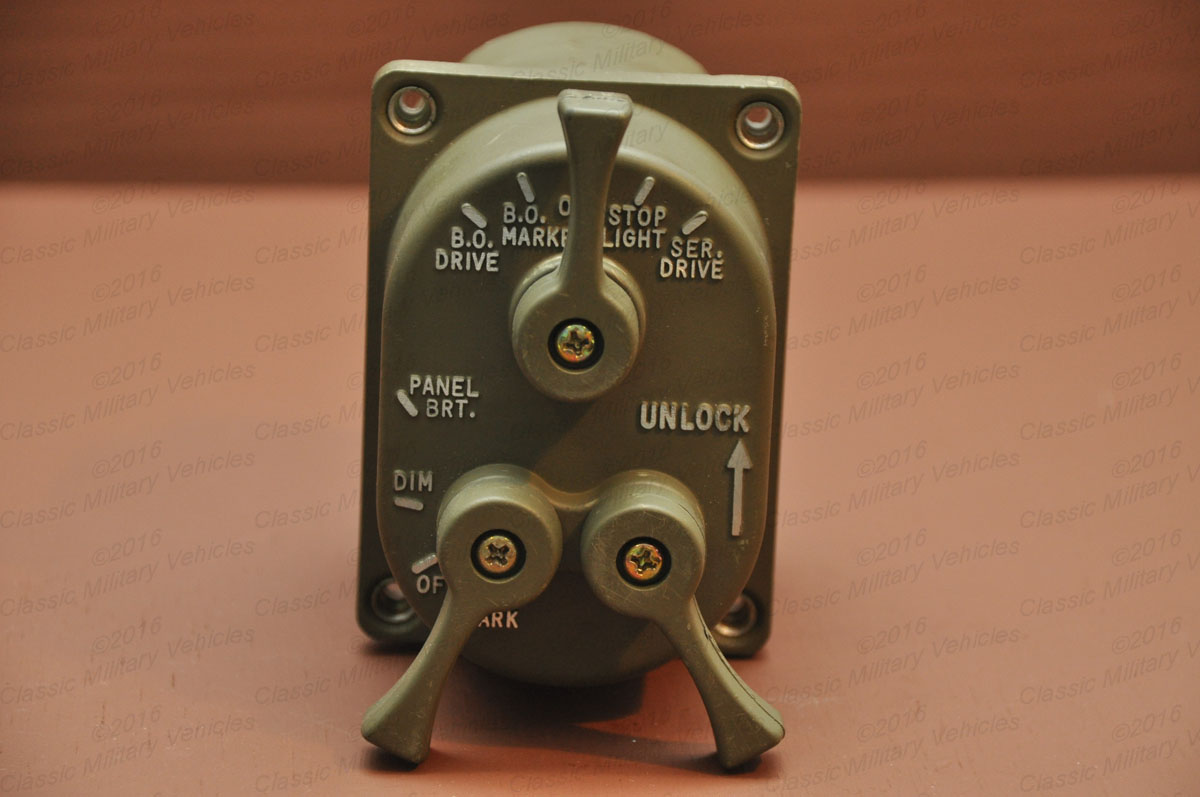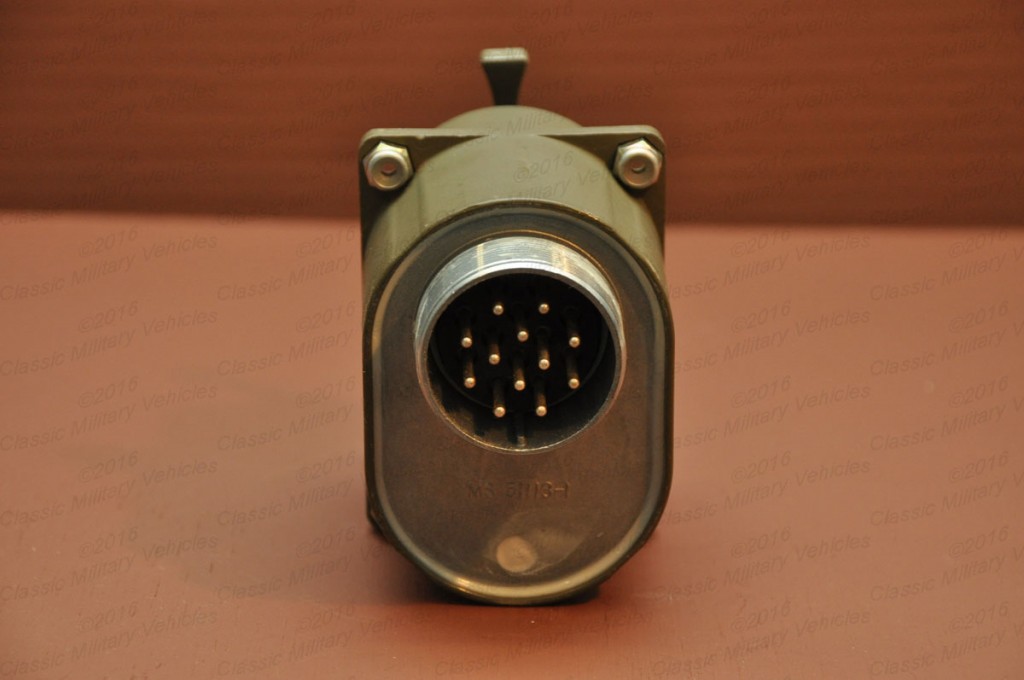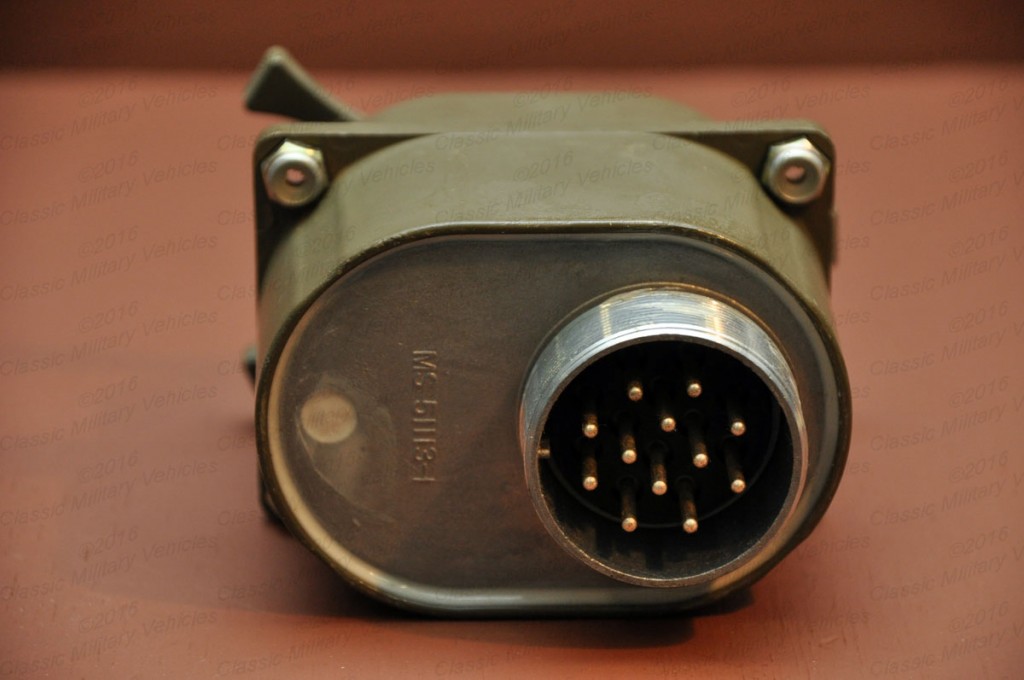 M Series Light Switch,  $62.00,  Item #MS51113-1
MILITARY M SERIES LIGHT SWITCH
NEW ORIGINAL MILITARY ITEM
NOT A CHEAP IMPORT / NOT USED!
This item is an original military NEW PRODUCTION light switch.  For many M series military vehicles and army jeeps.  Correct for the M38, M38A1, M37, M151, M170, and many M series military trucks such as M35A2, M809, M939, etc.  This is an original military new item.  Not a reproduction or imported item.  Not an old surplus item. Very good and new condition.  These new light switches are made for the US military by a contractor in the USA.  We get these directly.  These are not seconds or over runs.  
These light switches are original military new production and will be a very nice and functional addition to your vintage military vehicle.
Since the 1950s, most American M-Series military vehicles were equipped with this same three lever light switch assembly that controls all the vehicle lighting. It is installed in the dash of M-37s, army jeeps, and trucks from the 1950s and HMMWVs built in the 1990s, or even later vehicles, until replaced by a pushbutton design in 2002.
Application
M38

M38A1

M37

M151

M151A2

M35

M35A2

M809

M939

M715

HMMWV

Most All M Series
Item #MS51113-1,  $62.00,  M Series Light Switch.