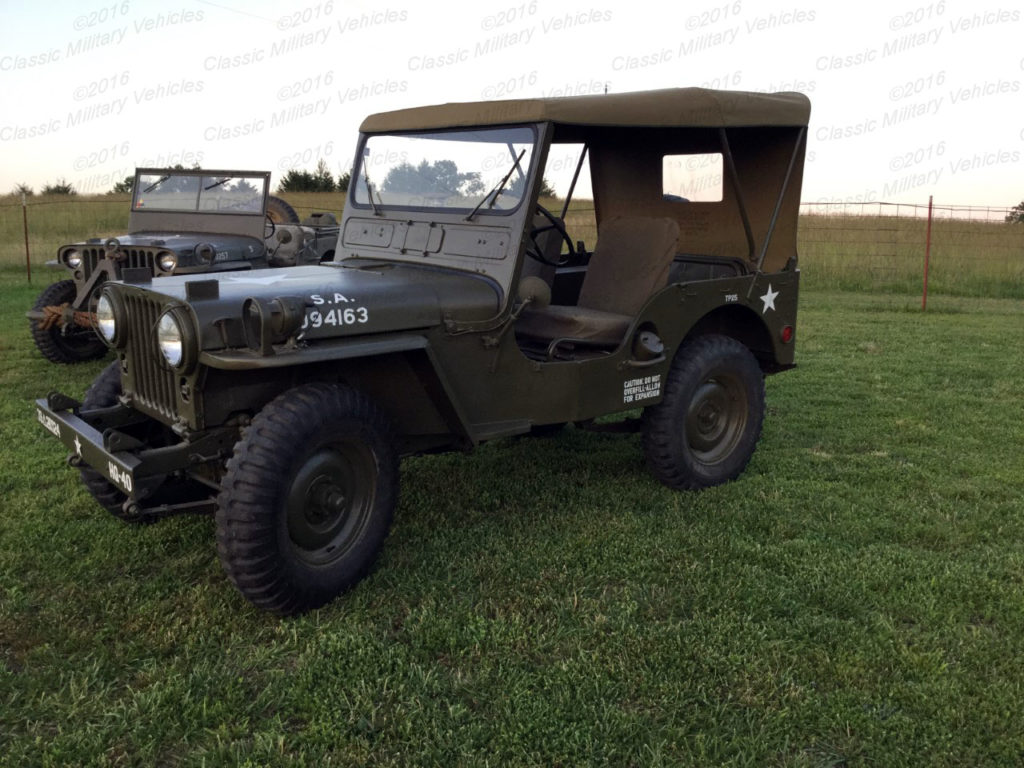 Classic Military Vehicles is pleased to announce that we now offer Military Vehicle restoration services by BJ "Johnny" Smith.  BJ has restored countless military vehicles and is one of the best in the restoration business.  I am proud to associate Classic Military Vehicles with such a high quality craftsman.
BJ has restored many historic military vehicles that have won high awards in local, state, and national MVPA events and conventions.
While Mr. Smith prefers to restore these classic vehicles to factory class he will be glad to work with you to restore your jeep according to your wishes.
BJ's speciality is WWII MB and GPW 1/4 ton jeeps.  BJ can also help you with most any other WWII military vehicles, M series jeeps and trucks, and civilian CJ jeeps.
BJ is highly regarded by those who know him in the MVPA association.  BJ has served as vehicle judge for many state and national MVPA events.  
Give us a call to inquire about the restoration services of BJ Smith now offered through Classic Military Vehicles.  We can schedule a time for BJ to visit with you by phone about your restoration needs.  
Click on the below images for a larger view!
These are just some of the examples of BJ Smith's restorations.
A few words from BJ Smith:
I have been doing restorations now about 35 yrs. I really enjoy the WWII era vehicles. I have done several to date. I have also done Vietnam and Korean era vehicles. I have won several awards in the National MVPA shows in the past on several vehicles that I have restored for others. At this present time I am restoring a WC57 Command car, a 1943 MB jeep and a couple jeep repairs. To date I have done 10 factory restorations and numerous motor pool restorations. I prefer stock but will do light modification. I don't do rock crawlers! I have references if needed. I am big on period correct (meaning year model and equipment) I specialize in Ford GPW and Willys MB's. Civillian versions of CJ2A and 3A as well as MBT trailers, WWII Dodge Command cars.
Let me know how I can help you with your military vehicle restoration.  Contact Dan at Classic Military Vehicles and he will make arrangements for me to talk with you by phone.  I look forward to getting to know you and helping you with your vehicle restoration needs.