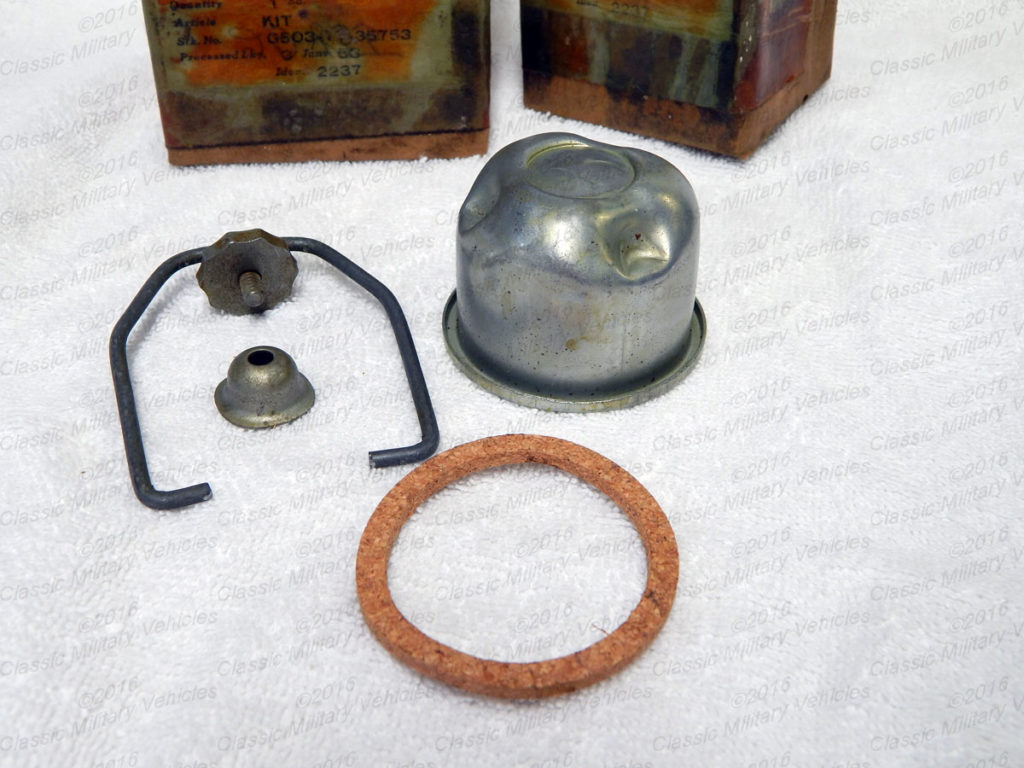 Click on images for a larger view!
MB / GPW Fuel Pump Small Parts Kit.  NOS.  $20.00.
This item is a small parts kit for the AC style fuel pump originally used on the Willys MB and Ford GPW army military jeeps during WWII.
This small parts kit includes one metal fuel bowl, bail, bail nut and bail washer.  Also included is one cork bowl gasket.  The cork gasket is very nice and pliable and very useable on the one kit that I opened.  Also, the metal fuel bowl on the kit that I opened for the picture is marked "AC" on the top.
This buy it now auction is for one small parts kit (not the entire crate of kits).  I showed the entire crate just to show how these parts kits were packaged.  
This item is vintage military surplus.  When these are gone, that's it. 
NOS Fuel Pump Small Parts Kit.  $20.00.  Item #A11223