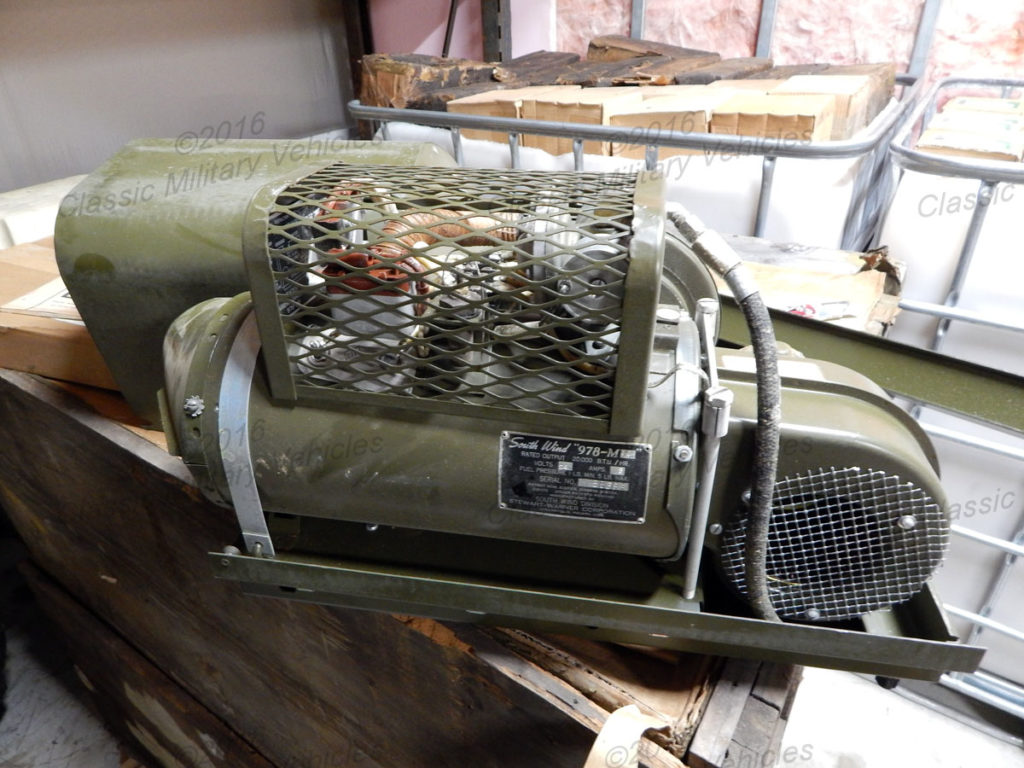 NOS Willys M38 Arctic Heater Kit.  $695. 
Click on images for a larger view!
This item is an original and NOS (new old stock) arctic heater kit for the Willys M38 army jeep.  This was packaged into this crate in 1952.  I opened the crate for the first time since 1952 to take these pictures.  All of the boxes inside the crate were still sealed and packaged to preserve this unit.  This kit appears to be complete all the way down to the two manuals, small parts kits, and mounting hardware.
I estimate that the total kit weighs around 175 pounds in the wood crate.  I will be shipping this by UPS in several boxes.  The kit will not be shipped in the wood crate.  The wood crate is in poor condition and would not survive shipping.  I will ship this by repacking the kit into at least 3 cardboard boxes.  These boxes will be large and heavy.  I am estimating the total UPS shipping cost to be $100.  It may end up being less or a bit more depending upon your location.  I will ask you to pay the actual UPS ground shipping charges and will contact you with the total shipping charge once the kit has been packaged and weighed. 
If you require shipping to Hawaii, Alaska, APO or Puerto Rico contact me first because the shipping will be much higher.
If you would like to pick this up here, that is OK and you will be able to take the crate and the complete kit.  Let me know if you have any questions about shipping. 
I have a few of these but there are no more.  When these are gone, that is it.  I have not seen these arctic heater kits available NOS in many years. 
NOS Willys M38 Arctic Heater Kit.  $695