NOS WWII Tail Light Ass'y,  $60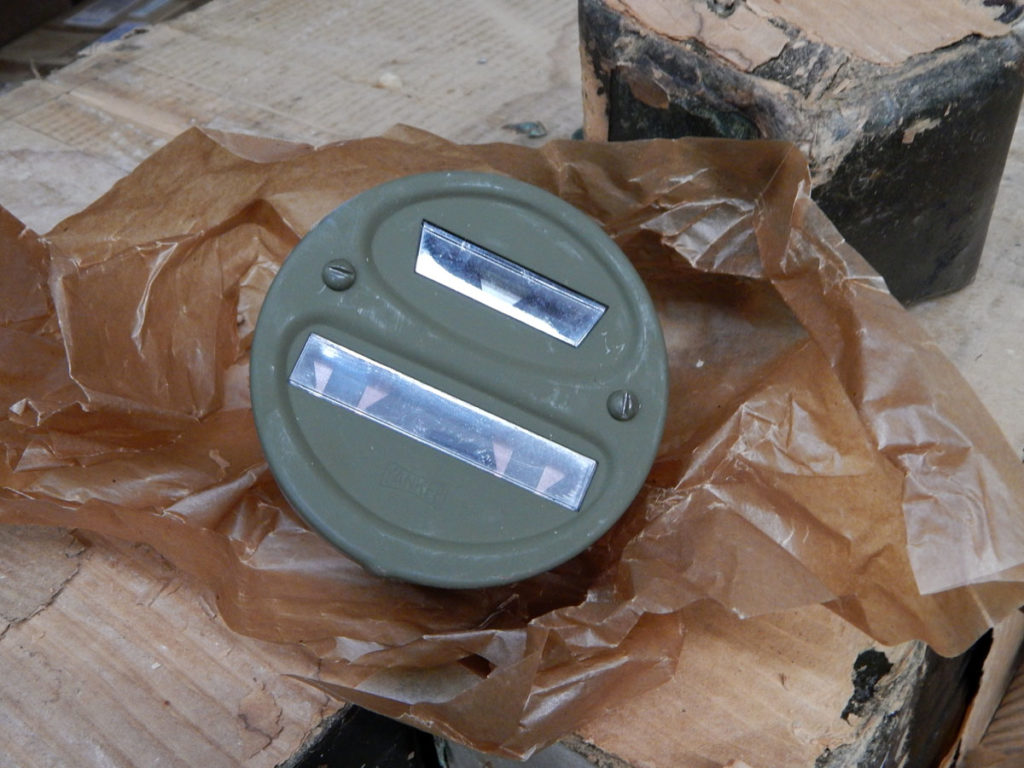 Click on images for a larger view!
NOS WWII Tail Light Ass'y,  $60
This store listing is for quantity 1 tail light.  I will send you one tail light still packaged in it's original vintage box.
Quantity one NOS WWII vintage tail light ass'y.  This light is still in vintage packaging from WWII.  These have never been used or removed from the original packaging until I open the crate to take these pictures. Each individual box was wrapped in cosmoline but the cosmoline was stuck together.  Most of the cosmoline came off the boxes when the lights were removed from the crate but the original individual box is still in very nice and original condition.  Correct for Willys MB or Ford GPW WWII army jeeps.  Also correct for many other WWII vehicles such as half track, Dodge WC, and armored cars, and trailers.  This is the right side tail light.
This light is currently set up as a 12 volt light which is great if you have converted your jeep to 12 volts.  If you require a 6 volt light all that is required is to change the bulb to a six volt bulb.
This light was manufactured by Yankee which was a WWII supplier of tail lights.  Yankee is stamped on the cover as shown in the pictures.  This light is not a reproduction.  This light is 100 percent WWII stock and original NOS (new old stock).  Don't spend more for a reproduction light from China or India!  This light is vintage and made in the USA!