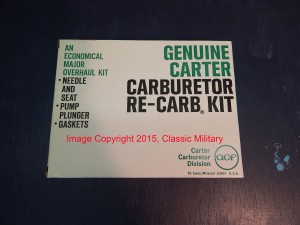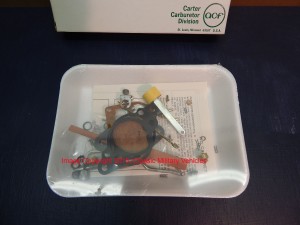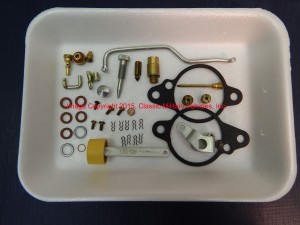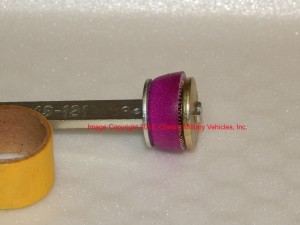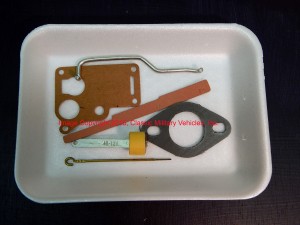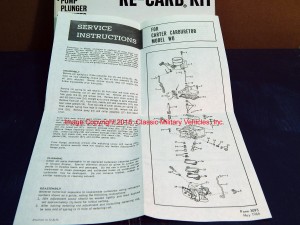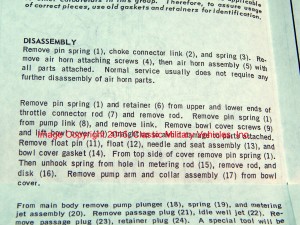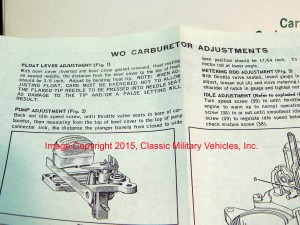 NOS Carter WO Carburetor Rebuild Kit
NOS Carter WO Rebuild Kit, $65.00, Item #Carter WO Re-Carb Kit.
This item is an NOS (new old stock) original Carter brand rebuild kit for the Carter WO carburetor.  Made in the USA!  Carter considered this to be a major overhaul kit.  Kit comes sealed in the original factory packaging.  Kit is very usable. The gaskets are in very nice condition and the accelerator pump leather is very pliable and looks like new. Don't settle for a foreign made kit for your Carter WO carb rebuild.  Start your rebuild with the best possible and all original parts.
The following is a partial list of the original parts that are included with this kit.  Throttle connector rod, idle adjustment screw, metering rod, accelerator pump, needle and seat ass'y, low speed jet, gaskets, float gauge, original instruction sheet (dated May 1966).  All included parts are shown in the above pictures.
NOTE about rebuilding a Carter WO carburetor.  I am a factory trained camera repair technician by trade.  I have used my camera repair skills to rebuild many old Carter WO carburetors.  I have spent hours being very precise and meticulous in the WO rebuilding process using the imported "master kits" that are available today.  These imported "master kits" simply do not work.  You will never get a Carter WO rebuilt correctly using the imported kits.  After one such rebuild with an imported "master kit", I never could get the jeep engine to idle correctly.  I spent hours thinking through every circuit in the carb and retracing my rebuild process.  Finally, I removed the idle adjustment screw and low speed jet that came with my imported "master kit" and put the old original idle adjustment screw and slow speed jet back in their place.  Perfect.  The engine idled flawlessly.  You will never achieve a correct carb rebuild with the imported "master kits" that are on the market today.  They simply do not work.  
Spend just a few dollars more and purchase a kit that will work.  This rebuild kit comes with 100% original Carter brand parts.  These original kits have not been available from Carter since the 1970's or 80's at the latest.  I have a very limited supply.  When they are gone, that's it.  If you have a jeep that uses the Carter WO carburetor, pick up one of these now and maybe an extra one or two for the spare parts kit. 
Application
MB
GPW
CJ2A
CJ3A
All Carter WO applications
Item #Carter WO Re-Carb Kit, $65.00