JEEP IS SOLD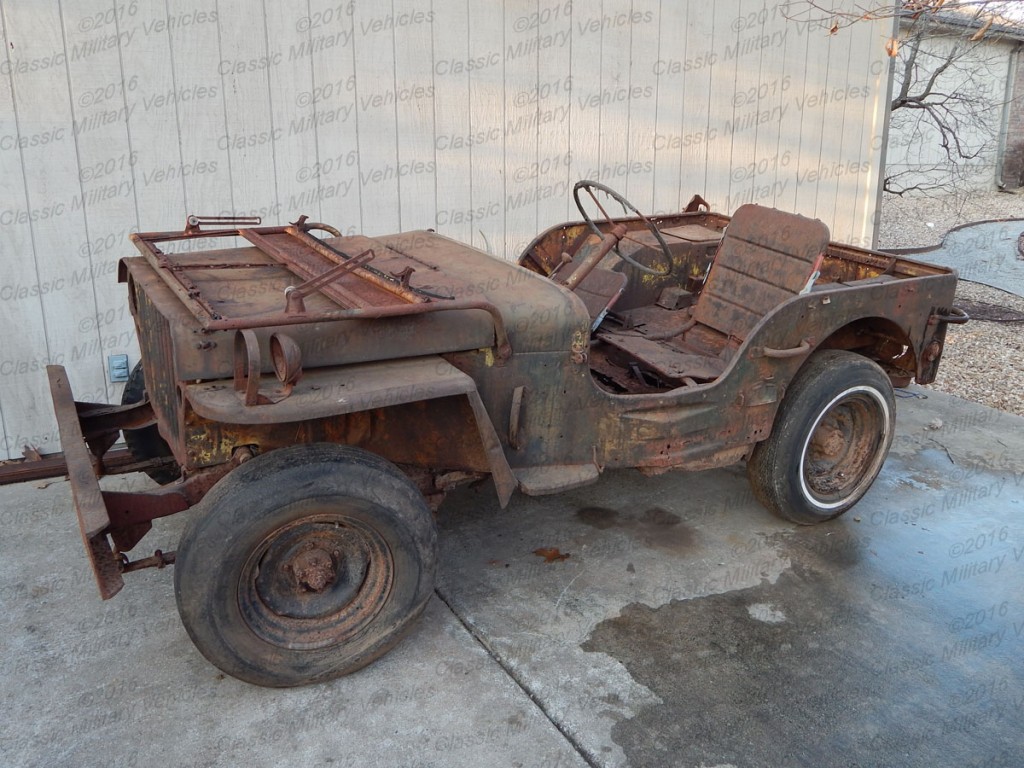 Click on images for a larger view!
Ford GPW.  Serial number and year unknown at this point.  I will search for the number when I get a chance.  I consider this to be a parts jeep.  The frame has some rust through issues in two places.  Should have lots of good F marked parts.  I have not removed anything.  Exactly as I found it.  Call for more details!
UPDATE:  Engine number has been recovered.  It is MB 493156 so engine block is an MB block.